If there's anyone that deserves a day to sloth, it's your mom.
And if your mom is a sloth lover, there is no better way to say I love you slow much, than with a sloth gift.
Sporty moms, book-loving moms, outdoor moms, crafty moms – there's a sloth gift here to suit every wonderful sloth loving mom.
This page contains affiliate links. If you click through and make a purchase, I may receive a commission (at no additional cost to you). Thanks for your support!
Mother's Day, birthdays, Christmas – you'll have all the special occasions covered for years to come with this set of 10 beautiful sloth cards.
Your mom will be meditating on how lucky she is to be your mother, when you give her this awesome personalized sloth yoga mat.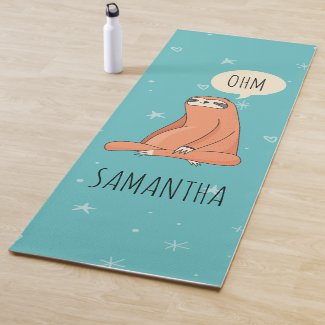 Yogi Sloth Yoga Mat
A super cute little pillow to go on the nursing chair, or in baby sloth's room.
We can imagine that mom will slip these on when she's having a well deserved rest on the lounge. But most likely she'll wear them whilst cooking dinner, helping with the homework and bouncing baby on her hip all at the same time. At least she'll have cute and comfortable feet.
Diapers, wipes, spare clothes, books, matchbox cars, favorite blanket, funny looking rocks found on our walk. You know, the essentials.
Mom will rock this tank top all slothing summer long.
Mom can slip on some sloths for some summer strolling.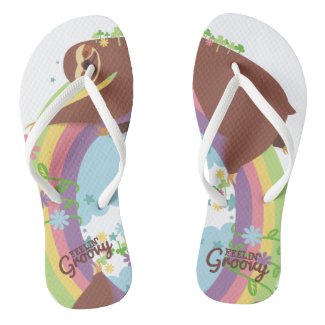 Sometimes traffic moves pretty slowly, your mom's new sloth car seat covers will appreciate that.

Does your mom love to read? This cup might be the perfect accompaniment to a mother's day spent in bed with her favorite book.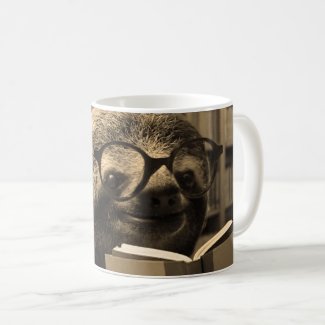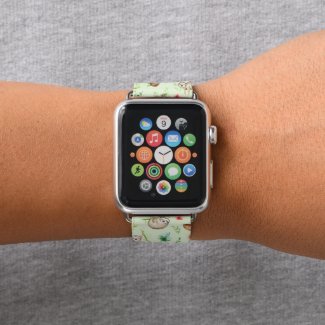 Tropical Coconut Sloth Pattern Apple Watch Band by cuteoverload
Mom can fit all of her toes in these gorgeous low top sneakers.
Sloth = Love Makeup Bag by ZeldaRobertsDesigns
Perfect gift for all the awesome feminist mamas.
Last but not least, if it's mommy's very first mothers day, then look no further than these two mommy sloth gifts.
Wishing all moms a very wonderful Mother's Day. May you all enjoy a well deserved day of slothfulness.
Let me know in the comments if your mom loved one of these gifts!